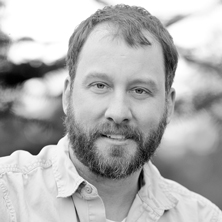 Kyle Hockmeyer
Kyle is the founder of Fieldstone Media and handles all video production for the company. A graduate of Montana State University's Media and Theater Arts program, his initial foray into digital media involved producing whitewater rafting videos in The Forks, Maine. Kyle has produced such documentary films as Northrunner, about Maine's Allagash Wilderness Waterway, and Can-Am Crown, detailing the 2008 sled dog race in Fort Kent, Maine. Kyle produced and directed The Maine Show, a half-hour program featuring tourism destinations in Maine, and has shot video all over the world most notably for the Eco-Challenge Adventure Race and Banjo Minnow Fishing Lure. From writing and directing to shooting and editing, Kyle is passionate about all aspects of visual media.
When Kyle doesn't have a camera or computer within reach, you'll find him fishing, kayaking, hiking or reading the latest narrative nonfiction. To contact Kyle directly: kyle@fieldstonemedia.com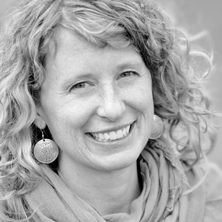 Stephanie Koetzle
Stephanie is the Sales and Marketing Director at Fieldstone Media, and she plays an instrumental role in developing marketing content and implementing social media strategies for clients. As the previous production manager for a Maine media company, she has extensive experience in the outdoor and tourism market. Stephanie graduated from the University of Nebraska-Lincoln with a degree in Cultural Anthropology and has traveled the world from Africa to Antarctica. Steph came to Maine in 1999 to become a Registered Maine Guide and quickly developed a passion for showing others the uniqueness of Maine. Additionally, she is an outdoor instructor and marketing consultant for Northern Outdoors, previous co-host for the TV program The Maine Show and a graduate of the Kennebec Leadership Institute.
In her spare time Steph likes to travel, ski, hike with her dogs, practice yoga and run rivers. To contact Stephanie directly: steph@fieldstonemedia.com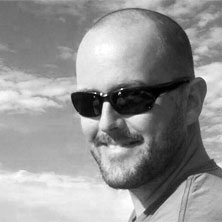 Conor Smith
Conor Smith is a man of many talents. He spent most of his young adulthood losing himself in the rivers and mountains of Maine with a camera in hand. From there, his passion of light and film was born. He later went on to earn a BS in film from Full Sail University in Winter Park, FL. After he completed school he traveled around the country doing lighting for Speed Television.
Realizing he belonged in Maine, he settled into the Mid-coast area and became the Video Marketing Manager for a high-end hand tool company in Warren, Maine. During his time there, he produced 12 full-length instructional videos and also created a YouTube channel that now has over 4 million views.
He often assists Fieldstone Media on video shoots as a second camera.