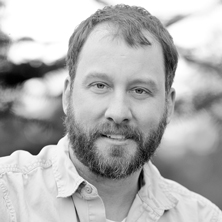 Recent Feature in Carrabassett Valley Academy's (CVA) monthly newsletter "The Spillway News". CVA partnered with Fieldstone Media to produce a promotional video for their ski/snowboard academy. The film was featured during their annual 2014 fundraising event which raised a record amount of money for the school. Exciting news for CVA and Fieldstone Media!
CVA Alumni Profile: The Man (Literally) Behind the Video, Kyle Hockmeyer '93
If you've seen the new CVA video that was just released, then you know the handiwork of CVA alum Kyle Hockmeyer '93. Kyle is the founder of FieldStone Media and handles all video production for the company. After CVA, he attended Montana State University's Media and Theater Arts program; his initial foray into digital media involved producing whitewater rafting videos in The Forks, Maine. Kyle produced and directed The Maine Show, a half-hour program featuring tourism destinations in Maine, and has shot video all over the world most notably for the Eco-Challenge Adventure Race and Banjo Minnow Fishing Lure. Like many other CVA grads, Kyle cites the school as having taught him great time management skills: "CVA taught me that there is in fact quite a bit of time in the day. CVA is just very effective at filling it up. My time management and productivity were greatly enhanced by my CVA experience." Kyle's website is: http://www.fieldstonemedia.com; if you tell him you're a BIG DOG, he might even cut you a little deal.